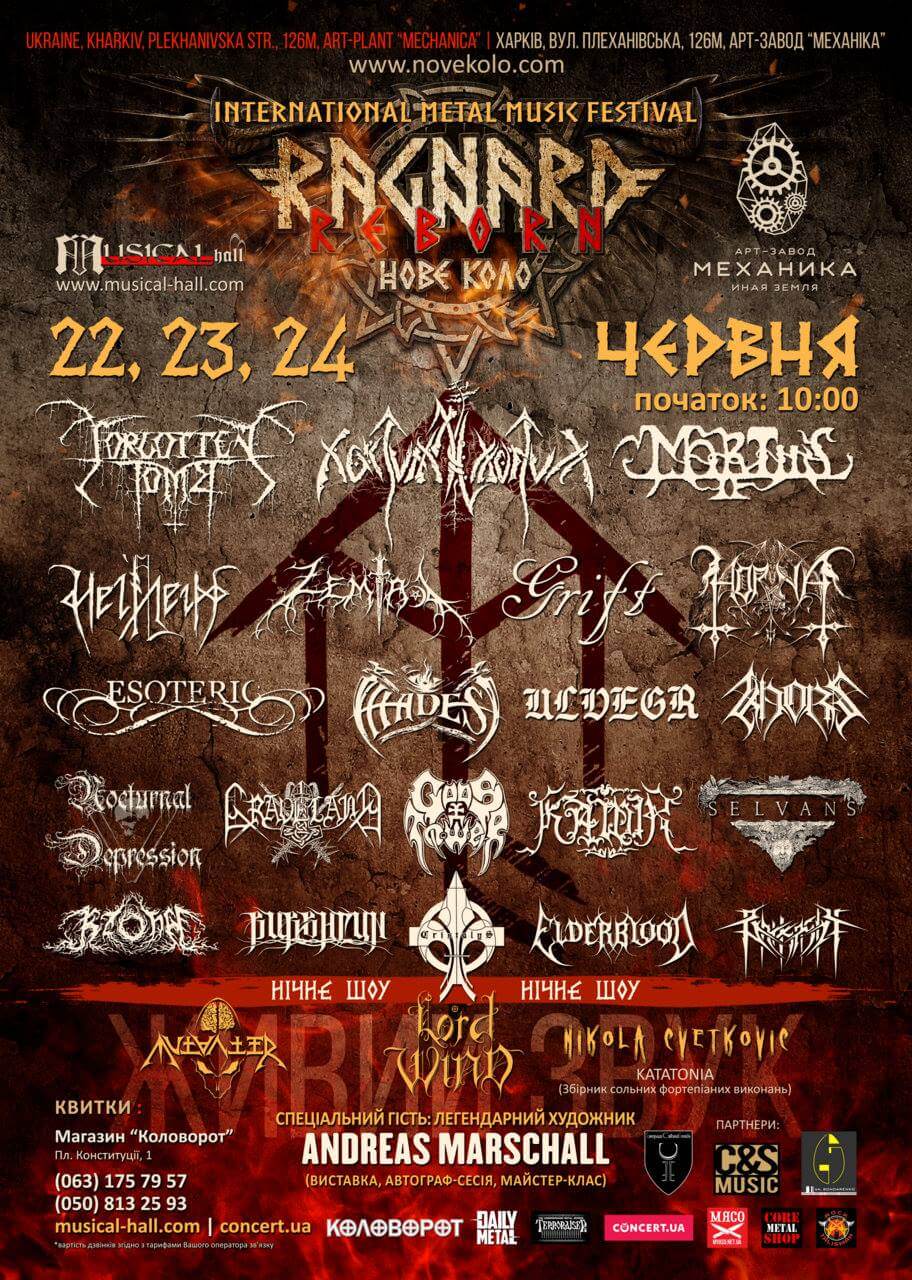 And now we get a final version of festival line-up and shedule!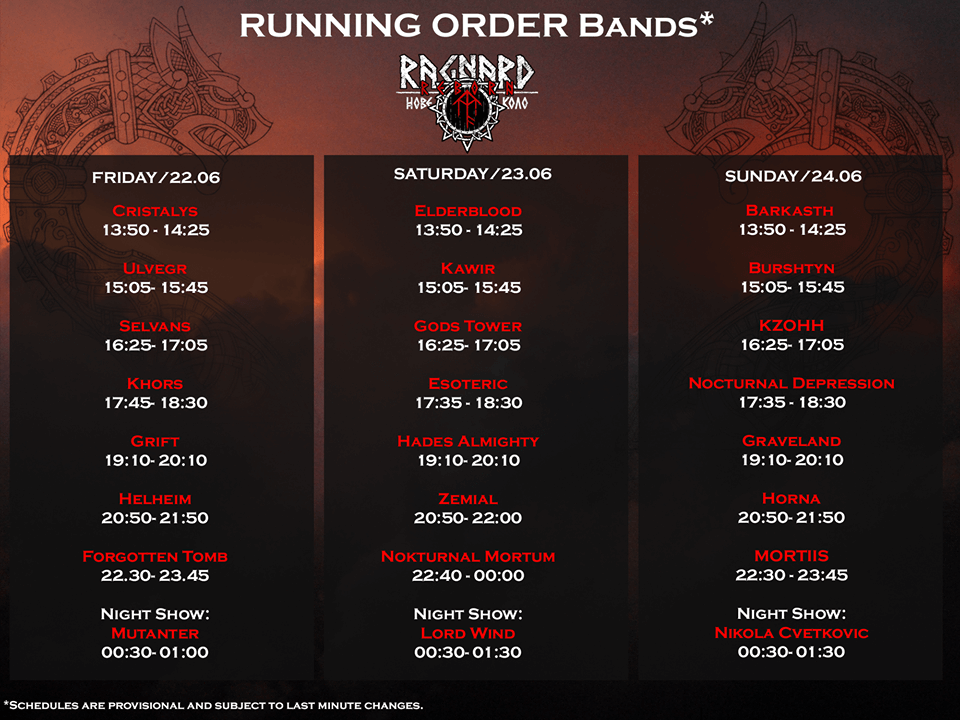 Headliner of the first day is depressive black metal band Forgotten Tomb(It). Nokturnal Mortum(Ua) whom played pagan/heathen black metal and fooneral doom band Esoteric(Uk) are headliners of the second day.
And at the third day we have three headliners – legendary Mortiis(No), Horna(Fi) and Graveland(Pl).