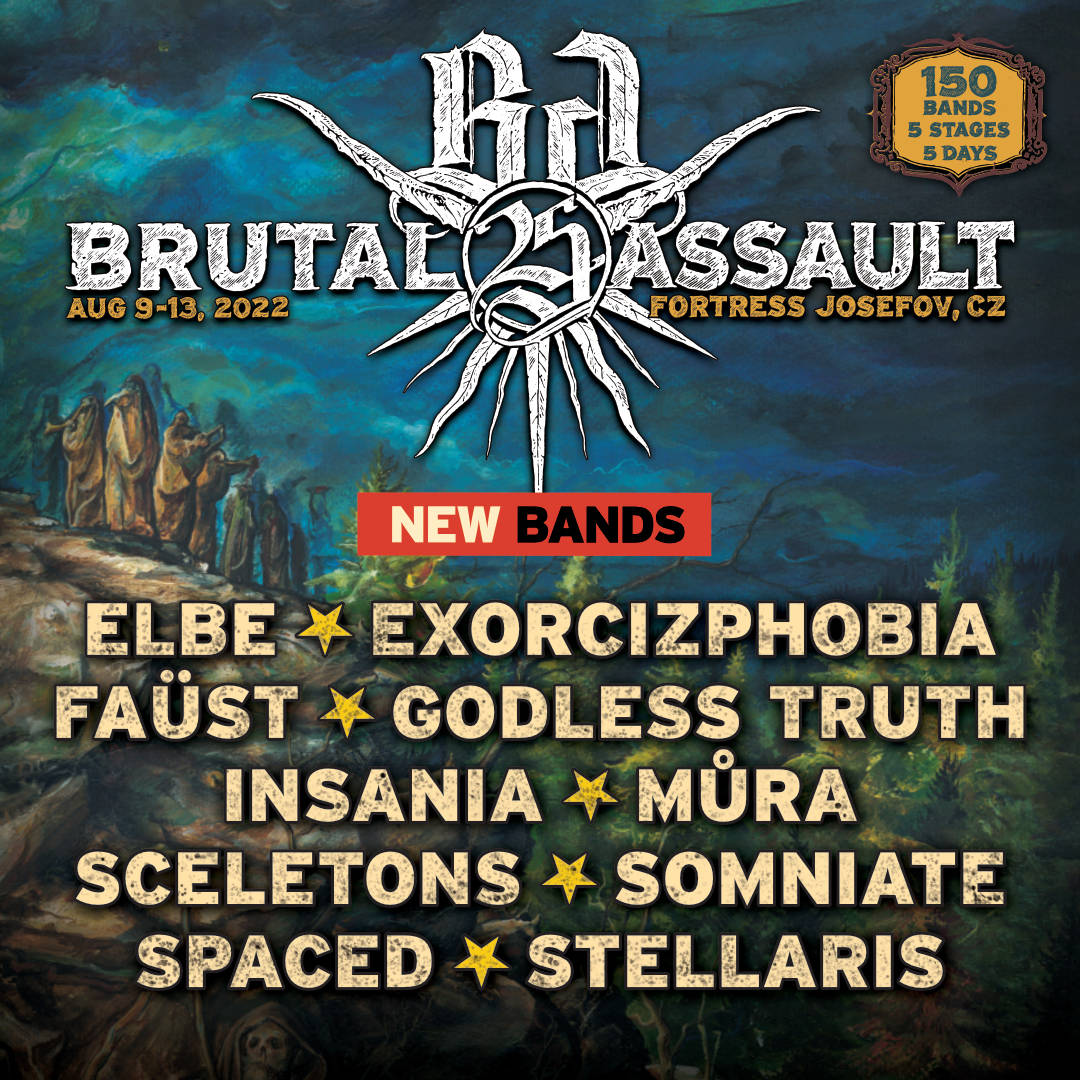 Brutal Assault 2022 – Update 22 June
INSANIA, EXORCIZPHOBIA, GODLESS TRUTH… ten new bands in the line-up!
The only foreign artist in the current line-up update are SPACED, hardcorists from New York, who will make their Czech debut at BA.
The other 9 bands – Elbe, EXORCIZPHOBIA, FAÜST, Godless Truth Official, INSANIA, Můra, Sceletons, Somniate and STELL/\RIS – are from the Czech Republic, 6 of them will be at Brutal for the first time, most of them will present new albums – check them out!
The festival will be held from August 9 to 13, in the Josefov fortress in the town of Jaroměř.
Tickets, of which there are very few left, are available at Brutal Assault official website. Don't miss your chance to visit one of the best metal festivals in Europe. See you in Jaroměř!