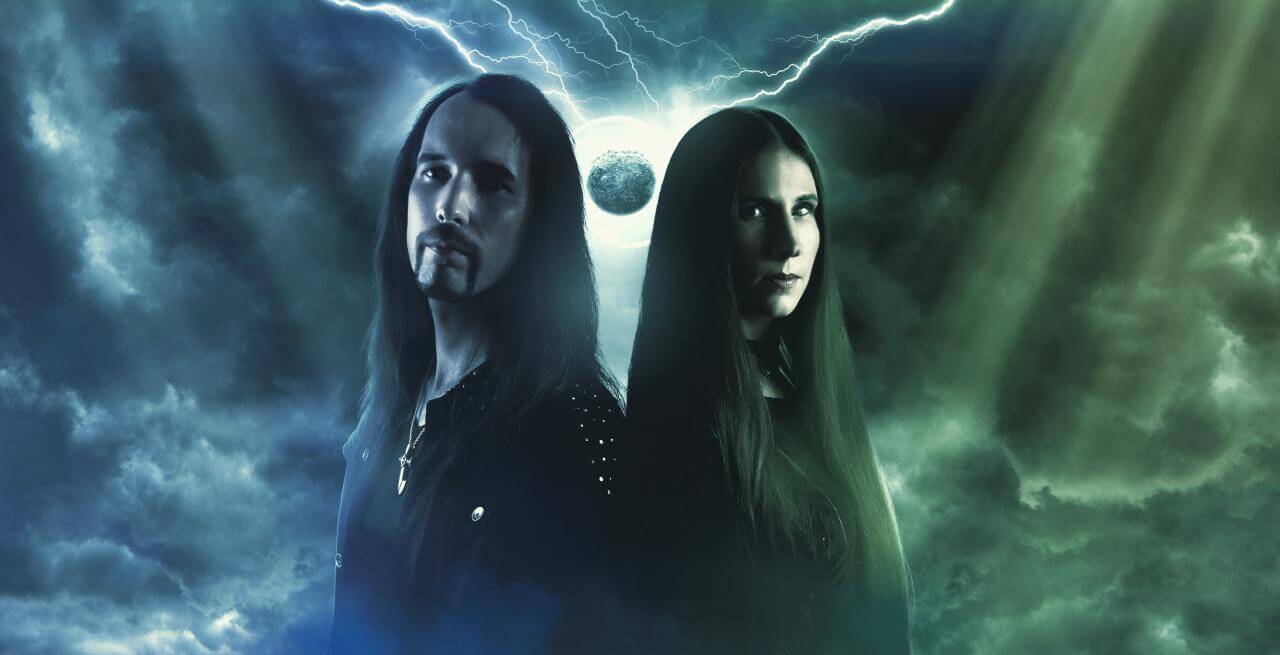 DELFINIA it's a project of vocalist/sound producer Konstantin Laars Naumenko (SUNRISE, Titanium) and singer/keyboard player – Daria Naumenko (SUNRISE, NOVI). The main music genre of the project is melodic power metal. The sound is
close to the bands like Masterplan, Avantasia, Stratovarius, Nightwish.
The debute album of DELFINIA, called 'Deep Elevation', is a project with
a big number of great and talented musicians. Among them are: Roland
Grapow (Masterplan, ex-Helloween), Olaf Thorsen (Labyrinth, Vision
Divine), Aldo Lonobile (Secret Sphere), Ross VC Thompson (Van Canto),
Jocke 'Aerendir' Johansson (Twilight Force), Krzysztof Gunsen
Elzanowski (Pathfinder) and many others.
The first digital single "I'm Here" was released in February 2014, together
with the video clip to the header song. The second single "Do You
Remember" was released in April, 2017, and this song was recorded
together with Roland Grapow (Masterplan, ex-Helloween).
Overall, the album includes 11 compositions. The cover artwork was
created by talented Brazilian artist – Jean Michel (Designations Artwork),
who also created artworks for the bands like Keep of Kalessin, Lynch
Mob, SUNRISE and others.
Track Listing
Deep Elevation
Loneliness (feat. Krzysztof Gunsen Elzanowski, Pathfinder)
The Fate (feat. Ross VC Thompson, Van Canto)
The World of Dream (feat. Olaf Thorsen, Labyrinth)
I'm Here
Do You remember (feat. Roland Grapow, Masterplan, ex-Helloween)
Heaven (feat. Jocke 'Aerendir' Johansson, Twilight Force)
The Brightest Days
Call of The Wind
Eyes Are Calling (feat. Aldo Lonobile, Secret Sphere)
Autumn Dream