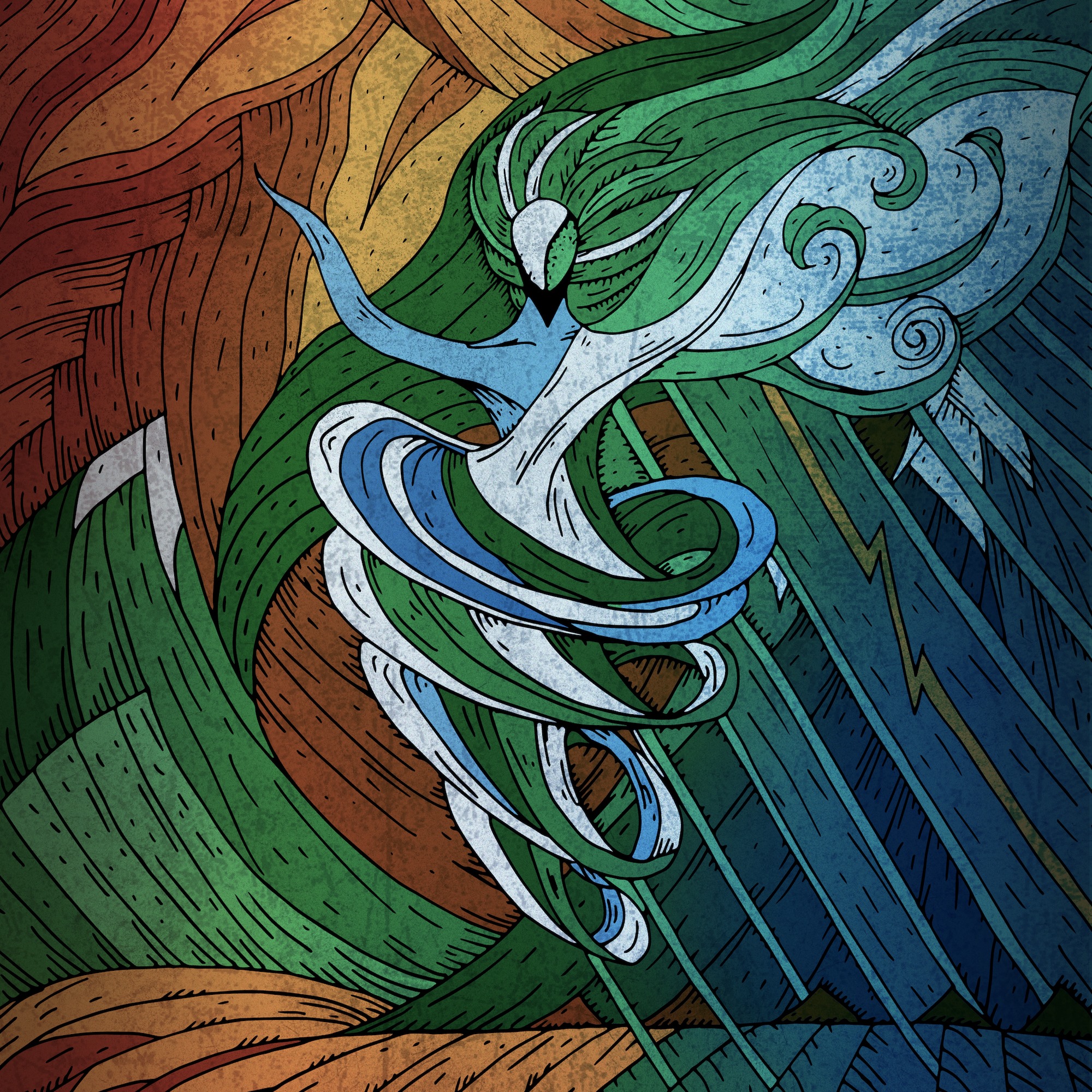 An intense song about the Ukrainian mountain spirit is out by melodic metal band IGNEA
IGNEA (melodic metal, Ukraine) dropped Bosorkun, an epic song and video about the Ukrainian mountain spirit who kills with the power of the wind, and sends drought and illnesses to people and animals.
'Our intention was to create an intense track that sounds like the Carpathian wind: fierce and chill, rapid and still, unpredictable and changing, unstoppable, powerful, yet lighter than feathers,' says Helle Bogdanova, the vocalist.
'According to Ukrainian mythology, Bosorkun is an evil creature and he's sending lots of disasters. But, in our song, he's a 'spirit with a kind but destructive nature' who wants to make friends with humans and trade his immortality for their world.'
Musically, the song can be described as a fast-paced groove metal with a symphonic Disney-style twist. Like all previous releases of IGNEA, Bosorkun was traditionally recorded and mixed by the Ukrainian sound producer Max Morton (also working with Jinjer).
The new single is the first of several surprises that the band is going to release in 2021 before hitting the studio to record the next full-length album that will be out in 2022 via Napalm Records.
Bosorkun is available on Spotify and all other streaming platforms, Bandcamp, as well as in a lyric video on YouTube.
LINKS
Official website & store: http://ignea.band/
Facebook: https://www.facebook.com/ignea.band/
YouTube: https://www.youtube.com/igneaband
Instagram: https://www.instagram.com/ignea.band/
Bandcamp: https://ignea.bandcamp.com/
Patreon: https://www.patreon.com/helleignea
Twitter: https://twitter.com/ignea_band
ABOUT IGNEA
IGNEA is a Ukrainian melodic metal band that mixes heavy riffs with symphonic, electronic, folk elements, and story-telling creating a powerful OST-like experience. Staying true to the melodic essence of their music, IGNEA also adds touches of brutality by occasionally incorporating extreme vocals, breakdowns, and blast beats.
Highlights:
— 1 EP, 2 full-length albums, 5 singles, 8 official videos
— released the first-ever original song from a Ukrainian band, recorded with a full symphonic orchestra — Alga (over 6 million views on YouTube)
— according to the national awards The Best Ukrainian Metal Act, The Realms of Fire and Death has been selected as the metal album of the year and IGNEA has been named the best Ukrainian metal band of 2020
— being fully DIY, IGNEA gathered an extensive following of fans from all continents of the world and performed in Europe within tours and festivals
— The Realms of Fire and Death album was fully funded by the band's patrons at www.patreon.com/helleignea
— all releases are recorded and mixed at Morton Studio
In June 2021, IGNEA signed a deal with Napalm Records and started working on the third album that is planned for 2022.
Before bringing the new full-length record to the world, the band will treat its fans with the singles recorded in early 2021, as well as some other surprises.